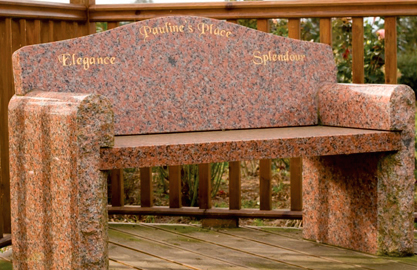 Benches
Our granite benches compliment any garden of remembrance beautifully.
Benches
Our benches make an excellent addition to any memorial garden of remembrance. Each design is crafted from the highest quality stone and granite. We offer a wide range of styles, colours and individual inscriptions.
To find out more, please follow the link above or contact us on 01493 753281 to talk with our team.
Stone or Granite construction
Available in a variety of colours
Space for inscriptions
Wide range of designs